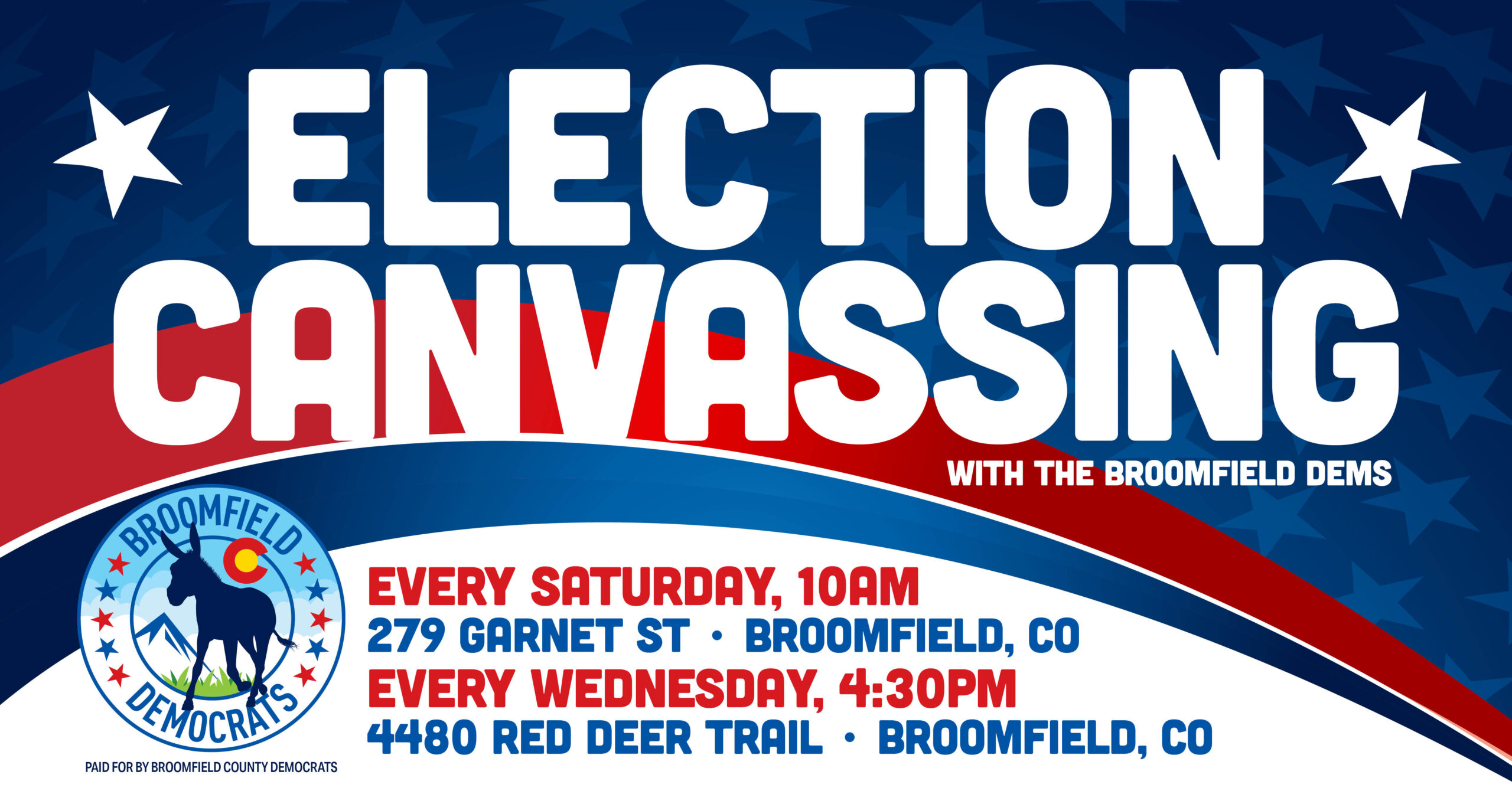 Canvass for Candidates
Knocking doors and telling your story is an excellent way to connect with the community, and let voters know why you support our candidates.
Drop by when your schedule allows and collect candidate literature to share, and a list of doors to knock.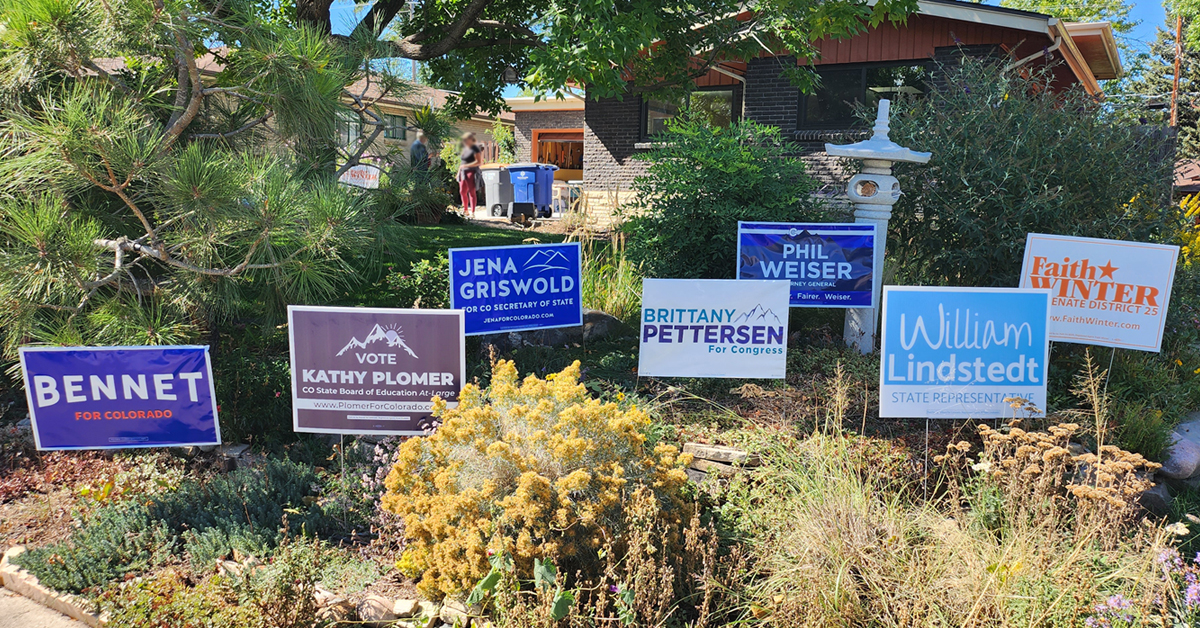 Candidate Yard Signs
Displaying yard signs at your house is a great way to show support and create name recognition for our candidates! Thanks to some awesome volunteers we have Sign Depots all over Broomfield – email our contacts below to get yours.
(And please consider making a donation to your candidate or Broomfield County Dems to help purchase more signs!)